No one expects to get injured on the job, but it's true for thousands of North Carolina workers yearly. Workplace injuries affect people from all sectors, although some positions are more dangerous than others. You'll be expected to file a workers' comp claim if you are injured while working. A North Carolina workers' compensation lawyer can help advocate for you throughout the process. Workplace injuries are handled differently than injuries that happen elsewhere. For example, an employer has the right to choose the doctor that treats you and can also direct you to an on-site facility. 
Any business with three or more employees in North Carolina must carry workers' comp insurance; companies in violation face hefty fines and can be charged criminally. Workers' compensation is a kind of insurance that replaces lost wages and covers medical expenses after a workplace injury, even if an employee is partially or wholly at fault. 
There are certain steps to follow after a North Carolina workplace injury. Workers must notify their employers after an accident, even without serious injuries. Workers must report an injury in writing within 30 days to be eligible for workers' comp benefits. The amount that workers' compensation pays will vary depending on the severity of the injury. Some workers only need benefits for a few weeks, while others need lifetime compensation.
The Bureau of Labor Statistics tracks the most common workplace injuries every year, and the data provides some insight into why workers are getting injured. Research has found that 98% of workplace accidents are avoidable with proper safety practices and training. Prevention measures can reduce the risk of worker injuries, and knowing the top causes can help employers implement plans.
Types of Workplace Injuries
These are the top workplace injuries in the U.S. and a reason someone may need to find a workers' comp attorney in North Carolina.
Exposure to Harmful Substances or Environments
Exposure to harmful substances or environments has become the leading cause of workplace injury because of the COVID-19 pandemic. Infectious diseases are classified as harmful substances and fall into this category. Other examples include exposure to electricity, temperature extremes, and a lack of oxygen caused by choking, drowning, or oxygen depletion. 
Overexertion and Bodily Reaction 
When a worker overexerts themselves while doing physical work, it falls into this category. Overexertion may happen while performing activities like lifting, pushing, or carrying. It can also occur even without strenuous physical labor. According to the National Safety Council, it may happen after extended periods of typing or using tools like screwdrivers and other instruments.   
Slips, Trips and Falls
Slips happen when a surface is unexpectedly wet or slippery due to weather conditions, a spill, or uneven floor surfaces. This category includes accidents where a worker trips on something and instances where an employee falls, which can be caused by slipping or tripping. Falls are risky, especially if they happen from an elevated height. 
Contact With Objects and Equipment
Contact with objects and equipment is a leading cause of workplace injury and death. Some common instances include workers becoming trapped by equipment, struck by objects, caught by a collapsing structure or material, and hit by vehicles. These injuries can be catastrophic, resulting in broken bones, amputation, and other serious health complications.
Transportation Incidents
The most common transportation incidents are plane and train crashes, pedestrian accidents, and vehicle collisions. Whether a car accident counts as a transportation incident depends mainly on an employee's job responsibilities. Usually, an accident that occurs while driving to and from work isn't compensable, but some employees may be able to file claims — for example, a worker whose job site is different every day. 
Hiring A North Carolina Workers' Compensation Attorney
You may wonder why to hire a lawyer after a workplace injury — after all, filing for workers' comp may seem uncomplicated. But even straightforward cases can quickly become complex. For example, your employer's insurance company may challenge your story and say your injury happened outside of work. An attorney can help you navigate a denied claim and help with other issues, like an employer retaliating against you for filing a claim. 
Additionally, your health may take a turn while you recover from your injuries. A lawyer can advocate for you to get more compensation if the initial estimates don't account for the extent of your recovery. If you've been injured at work, you should prioritize finding a qualified attorney. Our team at the Whitley Law Firm represents workers across North Carolina and can help get you the compensation you need to recover. Call us at (800) 785-5000 or contact us for a no-obligation consultation.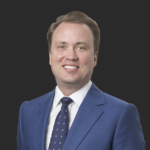 The Whitley Law Firm is a family affair—in all the ways that matter. Partner Ben Whitley works with his father and brother to create a formidable force when representing clients. After all, helping injured individuals—people who have the deck stacked against them when fighting corporations—is why the Whitleys got into the business in the first place.