Even when businesses take safety precautions, employees get hurt on the job. In 2021, private employers in North Carolina reported 67,700 nonfatal workplace injuries and illnesses to the U.S. Bureau of Labor Statistics. After a workplace injury, your focus will be on your health. You may not realize what else to do after a workplace injury or the importance of hiring a North Carolina workers' compensation lawyer. A lawyer can help protect your rights and advocate for you when filing a workers' comp claim. Knowing what you should do after a workplace injury is key. The specifics will vary depending on your employer, but the workers' compensation process is mostly the same. However, it can be a complex process that a workers' comp attorney can help guide you through while you focus on recovery.
Understanding Workers' Compensation
Workers' compensation is a type of insurance that covers medical care and lost wages after a workplace accident. All businesses with three or more employees in North Carolina must carry workers' comp insurance by law. You may be eligible for workers' compensation benefits if you're injured on the job. 
Workers' compensation operates as a "no-fault" system, meaning you can apply for benefits even if you were partially or fully at fault for the accident. After an incident at work, your first step is to report any injuries to your employer, even if you don't think you've been seriously hurt. You can make this report verbally, but you should also submit a written claim detailing what happened and the injuries you suffered. You must inform your employer within 30 days of the injury. 
If your employer has an on-site medical provider, they will direct you to seek care there. Your employer's insurance company has the right to choose which doctor treats you, and they may refer you to an off-site health provider. If your company doesn't have a designated provider or it's an emergency situation, you can seek care with your usual doctor, local urgent care, or emergency room. You just need to tell the medical provider that your injury occurred at work, and they will bill workers' comp for your treatment.
Workers' compensation injuries fall into one of a few categories.
Temporary Total Disability: If you cannot work because of an injury, you're eligible for temporary total disability (TTD), provided that you miss more than a week of work. There's a 500-week cap on TTD benefits, which ends once you can return to work.
Temporary Partial Disability: When an employee can return to the job but must work in a limited capacity due to an injury, they can receive temporary partial disability (TPD). An example might be someone who must work shorter shifts due to an injury and makes less money. These cases are also eligible for benefits for 500 weeks. 
Permanent Partial Disability: At some point during treatment, a doctor will tell a patient that they have reached maximum medical improvement (MMI). This doesn't mean that a patient's health has been restored to pre-injury levels, just that further treatment isn't likely to improve the condition. These patients are eligible for permanent partial disability (PPD), and the payment amount will vary depending on the disability rating assigned by a doctor.
Permanent Total Disability: These are the most severe injuries sustained on the job and include spinal injuries that cause paralysis, loss of limbs or eyesight, severe burns, and serious brain injury. Under this permanent total disability (PTD) designation, you may be eligible for lifetime benefits. 
When To Hire A North Carolina Workers' Compensation Lawyer
An injured employee can file a workers' comp claim on their own, so you may wonder whether a lawyer is necessary. A workers' compensation attorney can help you for many reasons. For example, your claim may be denied if your employer's insurance company alleges that your injury was pre-existing and didn't occur on the job. An insurer may also challenge your doctor's claims and say that your injuries aren't severe enough for a permanent disability rating. Additionally, you might face retaliatory behavior for filing a claim. While employers aren't legally allowed to punish you for seeking workers' compensation benefits, some companies break the rules. 
Filing a workers' compensation claim may feel overwhelming, and if you don't meet specific deadlines, you could lose the benefits to which you are entitled. A North Carolina workers' compensation lawyer can ensure that you obtain the correct benefits, that your wage replacement checks come on time, that all your medical appointments are approved, and so much more. 
Time is of the essence when filing a workers' compensation claim. Consider contacting a North Carolina workers' comp attorney so they can protect your rights and also help you navigate filing your claim with the North Carolina Industrial Commission. Call the Whitley Law Firm today at (800) 785-5000 or fill out our online contact form if you have questions about the North Carolina workers' compensation process. We offer free, no-obligation case evaluations to make sure you get the compensation you deserve.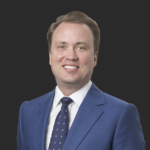 The Whitley Law Firm is a family affair—in all the ways that matter. Partner Ben Whitley works with his father and brother to create a formidable force when representing clients. After all, helping injured individuals—people who have the deck stacked against them when fighting corporations—is why the Whitleys got into the business in the first place.