Workers who are hurt on the job are required to provide written notification of the accident to their employer within 30 days. You have two years to file a workers' compensation claim. The statute of limitations for personal injury claims in North Carolina is three years, while wrongful death claims are subject to a two-year time limit.
Both workers who have been hurt and families who have lost a loved one who was working construction may be entitled to workers' compensation benefits for their losses. Depending on the circumstances, additional damages may be recoverable as well.
It is important to seek legal guidance as soon as possible. Construction accident claims take time to build, and you do not want to lose your opportunity to recover the compensation you deserve.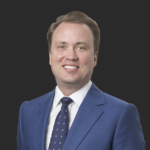 The Whitley Law Firm is a family affair—in all the ways that matter. Partner Ben Whitley works with his father and brother to create a formidable force when representing clients. After all, helping injured individuals—people who have the deck stacked against them when fighting corporations—is why the Whitleys got into the business in the first place.