When you start the workday, a life-altering injury is the last thing on your mind. However, many workers deal with unexpected workplace injuries every day. Nearly 68,000 North Carolina workers were injured on the job in 2021 — roughly 185 per day. Slips and falls, strains, electrocution, and overexertion are common workplace hazards that can cause permanent damage. Knowing what you should do after a workplace injury is essential so you don't have to figure it out while recovering. Workers' compensation can be challenging to understand, and you may wonder whether filing a claim leaves you with the ability to sue your employer. 
North Carolina Workers' Compensation 
Workers' compensation programs are designed to help employers and workers after an incident. The specifics vary by state, and there are steps to follow after a workplace injury. In North Carolina, businesses with three or more employees must carry workers' compensation insurance. The first step after a North Carolina workplace injury is seeking medical care. Some companies will have a healthcare provider on-site to examine you. If the injury is severe enough, you might be transported to a hospital by ambulance.
This initial medical evaluation is crucial to a successful claim. If you wait to seek medical care, your employer's insurer may argue that you were hurt outside of work and are trying to pass it off as a workplace injury. While receiving treatment, you should tell the healthcare provider that your injury is work-related. An injured employee must submit a written report of the injury within 30 days, but injuries should ideally be reported right after they occur. Your employer will then notify its workers' compensation insurer about your injury.
Once a workers' comp claim is approved, a worker will receive weekly payments. The amount will vary depending on the severity of the injury, and it covers medical expenses and lost wages. After someone recovers from their workplace injury, they'll return to work, and the benefits will end. If a worker can only return to work part-time, they may still be eligible for partial payment. And if a workplace injury permanently disables someone and won't ever be able to work again, they can receive lifetime benefits.
The workers' compensation program intends to pay workers for their impairments without involving the court system. Generally speaking, employees must file a workers' comp claim instead of suing their employer. However, some cases are complex, and there are a few exceptions to this rule.
Suing a North Carolina Employer
Let's look at instances where you might be eligible to sue your employer. If you're considering a workplace injury lawsuit or a workers' comp claim, contact a North Carolina workers' compensation lawyer before making any decisions. To successfully sue your employer, you must prove that your case meets an exception.
Intentional Harm: If your employer intentionally injures you, you can file a lawsuit against them. You may also be able to file a lawsuit if your employer gave you a dangerous work task likely to cause injury. Woodson v. Rowland is a 1991 North Carolina Supreme Court case, and it established that an employer can be sued if they engage in misconduct that is "substantially certain" to injure or kill employees.
Third-Party Liability: If a party other than your employer was responsible for your injury, you can file a third-party liability claim. Examples include coworkers, vendors, subcontractors, and drivers. In this case, you may be able to receive workers' compensation and file a lawsuit at the same time if the incident happened at work. 
Lacked Workers' Comp: North Carolina law imposes stiff penalties on businesses that don't have workers' comp insurance. The state fines companies for each day they fail to have workers' compensation coverage, which can add up quickly. If your employer didn't have workers' comp coverage, you can sue them for your injuries.
An attorney can also help if an insurance company denies your workers' comp claim or delays paying you what you're owed. You can get help from a North Carolina workers' comp lawyer while collecting evidence and submitting proof of your claims. 
Filing A North Carolina Workers' Comp Claim
The North Carolina workers' comp system is no-fault, meaning employers provide insurance coverage even if an employee was responsible for their injury. (The exception is if someone injures themselves intentionally or gets hurt while under the influence of drugs or alcohol.)
Filing a workplace injury lawsuit allows you to sue for pain and suffering and other non-economic damages that you can't recover under a workers' comp claim. But winning these lawsuits isn't easy; finding a law firm experienced with complicated workers' compensation claims is essential. The North Carolina workers' compensation lawyers at the Whitley Law Firm can help you navigate the workers' comp process. Contact us online or call (800) 785-5000 for a free case consultation.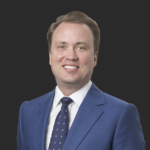 The Whitley Law Firm is a family affair—in all the ways that matter. Partner Ben Whitley works with his father and brother to create a formidable force when representing clients. After all, helping injured individuals—people who have the deck stacked against them when fighting corporations—is why the Whitleys got into the business in the first place.