"Damages" is a broad term for the losses that may be recoverable in an accident claim. Generally, they fall into two categories: economic damages and non-economic damages.
Possible damages in your motorcycle accident claim include:
Economic damages: These are losses with a clear monetary value.

Medical bills
Lost wages
Loss of earning capacity
Out-of-pocket expenses (e.g., reimbursement for medical-related travel, assistive mobility devices, prosthetics, modifications to your home and vehicle, etc.)

Non-economic damages: These losses may not have a direct financial impact, but the law recognizes your right to recovery as a means of making you "whole" after a motorcycle accident.

Pain and suffering
Emotional and mental anguish
Scarring and disfigurement
Disability
Loss of consortium
Loss of enjoyment of life
A third category of damages, known as punitive damages, is only recoverable in select situations. If your motorcycle accident attorney takes your case to trial and wins, the court may choose to award punitive damages if your lawyer presented compelling evidence that "egregiously wrongful acts" on the part of the defendant led to your injuries.
In North Carolina, punitive damages are generally subject to a cap of $250,000 or three times the total amount of economic and non-economic damages – whichever is higher. However, this cap does not apply in accident cases where the at-fault driver was driving while intoxicated.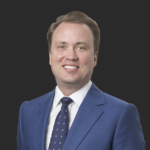 The Whitley Law Firm is a family affair—in all the ways that matter. Partner Ben Whitley works with his father and brother to create a formidable force when representing clients. After all, helping injured individuals—people who have the deck stacked against them when fighting corporations—is why the Whitleys got into the business in the first place.