The numbers speak for themselves.
Last year, North Carolina saw more than 276,000 traffic accidents; in the first half of 2022, there were 806 car crash fatalities.
It is clear that drivers need an abundance of caution when behind the wheel in North Carolina. Whether a fender bender or a serious car accident with injuries, drivers should also be prepared to handle the immediate aftermath of a crash.
Although nobody expects to become a victim of a car crash, it is important – physically, financially and emotionally – to recognize driving comes with certain hazards. Unfortunately, those hazards could lead to a car accident, and in order to recover from a crash swiftly, drivers should have a plan in place. This includes a solid relationship with an auto insurance company, insurance documents within reach (preferably in the glove compartment), an understanding of what to expect after a car accident, and how a North Carolina car accident attorney can help.  
What To Do After a Car Accident
First and foremost, even if a car crash doesn't seem serious, drivers are required by North Carolina law to stay at the scene of an accident. If you leave a car accident scene, you could lose your driving privileges and face criminal charges for a hit-and-run. 
After a crash, you should focus on immediate safety. Make sure you and your passengers are out of harm's way of traffic. And while staying aware of potential hazards, including loose debris and possible fire brought on by the car crash, you should check on others involved in the accident, including the drivers of other vehicles, passengers and pedestrians, particularly watching for anyone trapped or who sustained injuries. 
Those on the scene should keep in mind the dangers of moving the injured and notify 911 for medical assistance as soon as possible. Also, according to the North Carolina Department of Motor Vehicles, state law requires that the police, sheriff or highway patrol be called if the crash results in injury, death or property damage over $1,000. 
Drivers are also required to exchange essential information as soon as possible. This includes sharing names, addresses, phone numbers, driver's license numbers, license plate numbers, and auto insurance information with others involved in the accident. While remembering emotions will run high after an accident, drivers must attain information for their potential insurance claim or court case before leaving the crash site. While seeking information, everyone should remain respectful. It is not the time to cast blame.
Gather witnesses' names and phone numbers, along with details of what they saw, and retrieve the names and badge numbers of the working law enforcement officers. This will make it easier to track down the accident report at a later date.
Taking pictures with a cell phone of the cars and the location of the accident itself, including any skid marks on the road, debris, shards of glass or broken vehicle parts, provides evidence of the accident and can make all the difference in your car accident case. If a cell phone or camera is not available, you should sketch a diagram detailing how the accident happened.
In addition, you should note the make and model of the vehicles involved and assess the damage of each. Drivers should also contact their insurance company as soon as possible for an insurance adjuster to begin the determination process on a claim.
Why Is It Important to Hire a North Carolina Car Accident Lawyer?
While there are many things you can handle on your own at the car crash scene, managing the aftermath alone, especially one that involves injuries, can be difficult. Hiring an experienced North Carolina car accident lawyer can ease the stress and ensure you receive enough compensation for injuries. A well-recognized benefit to hiring a car accident lawyer is that they can negotiate better settlements than clients would get on their own. Studies show that clients with legal representation receive payments more than 40 percent higher than they would have if they had handled negotiations themselves.
In North Carolina, the importance of hiring a lawyer can not be overstated due to the complexities of the state's liability laws. North Carolina is just one of four states, plus Washington D.C., to follow the contributory negligence rule (the other states are Alabama, Maryland, and Virginia). Under contributory negligence, a driver can not collect damages if determined to be partially at fault. In essence, if a driver contributes to an accident, even with a minor error, they may not be able to collect on a liability claim. Any disagreement over negligence may have to be resolved in a court of law.
Hiring a lawyer with expertise in North Carolina driving laws on the front end will make the process easier and a successful outcome more achievable. Let the North Carolina car accident attorneys at Whitley Law Firm help determine the next steps after an accident. We will answer your questions, give you specific case feedback, and advise you on how to best move forward to get the compensation you need. Contact us online for a free case evaluation, or call (800) 785-5000 for more information.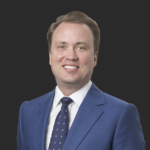 The Whitley Law Firm is a family affair—in all the ways that matter. Partner Ben Whitley works with his father and brother to create a formidable force when representing clients. After all, helping injured individuals—people who have the deck stacked against them when fighting corporations—is why the Whitleys got into the business in the first place.