Hundreds of thousands of car crashes happen in North Carolina annually, and fatal collisions are rising. The days after a car accident are often a blur. Your mind will swim as you heal from injuries, navigate insurance claims, wait on vehicle repairs, and figure out how to move forward. One item should be at the top of your to-do list: calling a North Carolina car accident attorney to discuss your options after a crash. One common myth is that attorneys are only helpful in the aftermath of catastrophic car crashes. You should talk to an attorney if you've suffered any kind of losses and need to recover damages.
Some people think hiring a car accident attorney means paying a hefty fee out of pocket, but that isn't the case. Car accident attorneys don't charge you upfront. Instead, they work on a contingency basis, which means they only get paid if they win your case. Car accident attorneys take a percentage of the settlement or jury award you receive. Many car accident lawyers also offer free, no-obligation case evaluations to advise you on the options for moving forward. 
How Can A North Carolina Car Accident Attorney Help
There are many benefits to hiring a car accident attorney, but a few reasons stand out. While a lawyer can help you get a more significant award than you'd receive on your own, that isn't the only reason to consult with an attorney. Dealing with your physical injuries is overwhelming enough, and you shouldn't have to go to bat against insurance companies by yourself. Car accidents are so distressing that they can cause post-traumatic stress disorder and trigger anxiety attacks. Your focus after a collision should be on your health, not battling an insurance company. 
1. Gather Evidence To Strengthen Your Case
To successfully win a car accident case, you must provide proof of the losses you experienced because of the crash. When negotiating a settlement, these losses fall into two categories: economic and non-economic damages. Economic damages reimburse you for tangible losses. Some common examples are medical bills, vehicle repair costs, lost wages from missing work, physical therapy expenses, and a decrease in future earning potential. Non-economic damages aren't quantifiable and cover pain and suffering. You must present evidence about your losses to be reimbursed, and a lawyer will do the legwork for you.
2. Eases Your Mental Burden
After a car accident, you'll be overwhelmed with everything you must do to get back to everyday life: taking time off of work to recover from injuries, dealing with rental car companies while waiting for a replacement vehicle, and reeling from the emotional toll of the car crash. Negotiating a settlement without legal help is a huge undertaking and can exacerbate the other stressors you're facing because of the accident. A car accident attorney will ease this burden by handling the car accident settlement.
3. Your Lawyer Communicates With Insurance
Even if the other party is at fault in a car accident, they may try to blame you. You should always call the police after a car accident to have a third-party account of what happened. But even with a police report, insurance companies may try to poke holes in your story to stop you from receiving a fair settlement. Insurers record the conversations you have about claims, and adjusters may use your words against you. Car accident attorneys take over discussions with insurance companies and represent you fairly. 
4. Help Determine Liability
"He said, she said" is an unfortunate reality regarding car accidents in North Carolina. Even if another driver caused a crash, they might insist that you were to blame. There's a lot at stake when determining liability after a North Carolina accident. North Carolina is one of the few states that adhere to a pure contributory negligence rule, which means that someone who's found even one percent at fault for a crash cannot recover damages. An attorney can help show your insurance company the facts of an accident and present evidence that the other party was at fault.
5. Negotiate Better Settlements
Perhaps the most crucial reason to consider hiring an attorney after a car accident is that attorneys negotiate better settlements than clients would get on their own. Studies show that clients with legal representation receive payments more than 40% higher than they would have if they had handled negotiations themselves. Insurance companies often start with lowball offers in the hopes that the victim will be happy to receive anything. An attorney will insist on you getting the maximum settlement offer you can.
The North Carolina personal injury attorneys at Whitley Law Firm help those affected by car accidents consider their next steps. We will answer your questions, give you specific case feedback, and advise you on how to best move forward to get the compensation you need. Request a free case evaluation or call us at 800-785-5000.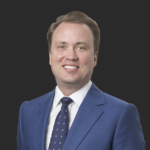 The Whitley Law Firm is a family affair—in all the ways that matter. Partner Ben Whitley works with his father and brother to create a formidable force when representing clients. After all, helping injured individuals—people who have the deck stacked against them when fighting corporations—is why the Whitleys got into the business in the first place.