North Carolina's winter months can produce snow and ice, some of the most dangerous conditions to drive in – especially black ice, a thin layer of invisible ice. Although the heaviest snowfall in the state is in our more mountainous regions, the Raleigh area receives an average of six inches of snow every year. North Carolina can be subject to low temperatures of 15-20 degrees, freezing rain, sleet, and even the occasional ice storm.
Bridges and roads that become iced over can result in hundreds of weather-related car accidents in a very short time. During a freeze in 2016, there were more than 1,500 accidents in North Carolina over a single 24-hour period. Driving fatalities on icy roads account for more deaths than all other weather hazards (tornadoes, hurricanes, flooding) combined. 
Even driving in a light rain can be catastrophic, as it increases driver stress and slickens the roads, especially right after a storm passes. A 2019 study from the North Carolina Institute for Climate Studies found that fatal traffic accidents are 27 percent more likely in light rain.
Here are a few more striking statistics:
The Federal Highway Administration (FHWA) says that of almost six million yearly motor vehicle accidents in the U.S., about

22 percent

are weather-related.

North Carolina is one of the most dangerous states for

driving in the rain

, with a 1.12 out of 100,000 chance of being in a crash in rainy conditions.

More than 1,800 people die every year in car crashes that occur in snowy/icy conditions.

Pavement with snow or slush causes a

30-40 percent

speed reduction on major roads; that number jumps to more than 60 percent in heavy snow.
Types of conditions that could lead to a bad weather car accident include eroded roadways and shoulders, debris, untreated ice, design flaws in construction and planning, and improper or inadequate snow plowing. Steady snow reduces visibility almost instantly, and traffic signals can be delayed by up to 50 percent during severe weather disruptions. All of these factors can make driving in snow and ice treacherous. 
How to Stay Safe Driving in Winter Weather
Winter weather alerts are classified into three categories: advisory, watch, and warning. 
In an advisory, snow/ice/sleet or some combination is expected but not hazardous enough to warrant a warning. Be prepared for possibly hazardous conditions.
In a watch, conditions are favorable for storm-level conditions like heavy/blowing snow or an ice storm.
In a warning, significant winter weather is imminent. Travel is difficult or impossible.
During a watch or warning, it's best to remain safely at home until the weather passes. If you must drive, please keep these important safety tips in mind.
Ensure good tire pressure and battery power to combat cold temperatures

Reduce speed and following distance; you'll need extra time to stop

If you begin to slide, release the gas pedal and refrain from slamming on the brakes; steer in the direction of the skid

Avoid or be aware of shady spots, bridges and overpasses that freeze first

Use windshield wipers and low beam headlights; top off your wiper fluid with "winter" fluid containing a de-icing agent

Avoid rapid acceleration/deceleration to help tires keep traction 

Keep your gas tank at least half full to avoid freezing fuel lines

Have a fully-stocked

emergency kit

in case you are stranded
If you have an emergency while driving, stay with your car and make it as visible as possible, leaving lights on and tying bright markers or ribbons to the antenna and windows. Keep your exhaust pipe clear of snow and run the engine just long enough to stay warm; leaving it running for too long with the windows up or in an enclosed space risks carbon monoxide poisoning.
Above all, plan your route and possible alternatives ahead of time and always let someone know where you're going and when you expect to arrive. 
Do I Need A Winter Weather Car Accident Attorney?
If you are in a car accident during inclement winter weather, you may think that no one is to blame because people cannot control the weather. But the government entities responsible for maintaining and inspecting roads can be held legally liable if their negligence leads to a car accident.
These entities should monitor changing conditions, respond quickly to weather hazards, and take as many preventative steps as possible to safeguard roads before the weather hits. Unfortunately, they often cut corners on these life-saving measures.
Holding a government entity accountable for negligence can be difficult because of a legal concept called sovereign immunity, which protects these agencies from lawsuits in most cases. But a capable North Carolina car accident attorney can help establish that the poorly-maintained roadway met the standard for gross negligence, which was established in North Carolina state court in 2012. Gross negligence – more difficult to prove than negligence – means that the government entity acted with willful disregard of the consequences of their actions. Meeting this standard of proof would be virtually impossible without a North Carolina law firm with experience in these types of cases. 
While a car accident lawyer battles with the government and insurance companies, you can focus on recovery. They also can gather the necessary evidence to prove the losses you sustained because of the car crash, such as medical bills, auto repair costs, lost wages or future earning potential from missing work, and pain and suffering.
North Carolina's liability laws include the concept of "contributory negligence," meaning that if you are found even one percent at fault for an accident, you cannot recover any damages. A car accident attorney understands how to disprove any fault of yours.
The personal injury attorneys at Whitley Law Firm have been helping those injured in car accidents recover the highest possible compensation for many years. Your free consultation is confidential, and your inquiry will always be answered within 24 hours. Please call us anytime at 800-785-5000 or contact us online to learn more.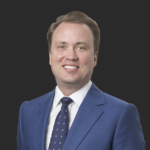 The Whitley Law Firm is a family affair—in all the ways that matter. Partner Ben Whitley works with his father and brother to create a formidable force when representing clients. After all, helping injured individuals—people who have the deck stacked against them when fighting corporations—is why the Whitleys got into the business in the first place.