North Carolina roads are packed during the holidays. You might hop in the car for a long drive to visit loved ones, shop for gifts, or to attend a festive holiday party. A North Carolina car accident is probably the last thing on your mind during the holiday season, but they're more common than you may think. 
December is one of the most dangerous times to be on the road in North Carolina. In 2021, there were 25,250 reported traffic accidents in December — more than 800 daily. These crashes tragically caused 144 deaths and close to 9,900 injuries. Car crashes also have an enormous financial impact and impose billions of dollars in economic costs. The vast majority of car crashes are caused by human error and, therefore, are preventable. While you don't have control over how other drivers behave, you can adjust your behavior to ensure you're driving as safely as possible.
After a holiday crash, you'll have a lot on your mind. From contacting your auto insurance company to receiving needed medical treatment to repairing your vehicle, it can be hard to keep track of everything that needs to be done. One essential thing you can do is contact a North Carolina car accident attorney. A common misconception is that you don't need a lawyer after a car accident unless there have been fatalities, but this isn't true. Auto insurance companies often act in bad faith and offer unfair settlement amounts in hopes of paying out as little money as possible. Proper legal representation will help make sure you don't say yes to an offer that isn't favorable.
More than 2,700 accidents took place in North Carolina in the days surrounding Christmas last year. New Year's Eve is also a hotbed for car accidents. Knowing common accident causes can help you understand what to expect.
Causes of Car Accidents
Driving Under The Influence: Driving while intoxicated, or DWI, carries harsh penalties in North Carolina. First-time offenders can be fined up to $4,000 and sentenced to a maximum of two years in jail. Even though the law is a deterrent, drivers regularly choose to drive drunk and high. Alcohol and drug use contributed to more than 11,000 car crashes in the state last year. Studies have shown that the average American increases their alcohol intake between Thanksgiving Day and New Year's, which means that more people may decide to drive impaired.
Weather Conditions: Winter weather brings rain, ice, and in some parts of the state, snow. Adverse weather conditions can be difficult for less experienced drivers. Even expert drivers may fail to slow down to account for slick roads, which increases the chance of a car accident. Properly maintaining a vehicle is vital during winter — it's essential to check tire pressure and windshield wipers to ensure they're functioning correctly.
Distracted Driving: Driving while distracted doesn't carry the same social stigma as driving while impaired, but it can be just as dangerous. Whether fiddling with the radio or focusing on an incoming text message, taking your eyes off the road for a few seconds increases the chances of an accident. The holiday season brings an increase in distracted drivers. It's a hectic time for many people, and it can be tempting to multitask while sitting in traffic. Shockingly, driving while texting is six times more dangerous than driving drunk.
Staying Safe on the Roads During the Holidays
As you celebrate with loved ones this year, it's important to remember that roadways will be more dangerous. You can't predict whether other drivers will make wise choices, but you can control your behavior. Keep these tips in mind when you set out on your next trip.
Leave early

. Giving yourself ample time to arrive at your destination lessens the chances of you feeling pressured to speed or drive distracted. You may engage in aggressive behaviors like running red lights when you're late. Anticipating busy roads during the holidays is a smart idea.

Pay attention to your surroundings

. When driving, look at your mirrors every five to eight seconds. Never assume that other drivers are going to yield the right of way. When you approach an intersection, check to be sure no one is blowing through a stop sign or red light.

Drive sober and alert

. If you've had a few drinks or are feeling exhausted after a long day, find another way home. Driving drunk and driving drowsy are both hazardous. Put your phone down while in the car and pull over if an emergency requires you to use it.
The holiday season is supposed to be filled with joy, and a car accident is the last thing anyone anticipates. Unfortunately, these safety measures aren't foolproof, and vehicle crashes happen to even the most attentive drivers. If you're injured in a North Carolina car accident this holiday season, you'll need to hire a car accident lawyer as soon as possible. Our team at Whitley Law Firm has experienced personal injury attorneys who give case feedback and guidance on receiving compensation after a car crash. Contact us for a free case evaluation or call us at 800-785-5000.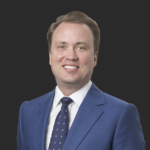 The Whitley Law Firm is a family affair—in all the ways that matter. Partner Ben Whitley works with his father and brother to create a formidable force when representing clients. After all, helping injured individuals—people who have the deck stacked against them when fighting corporations—is why the Whitleys got into the business in the first place.