Workers on construction sites are at risk for a wide variety of injuries. Some of these injuries, such as minor cuts and bruises, can often be treated with first aid. Others, however, require emergency medical attention.
The majority of injuries sustained in construction accidents are in this latter category. Accidents on the job frequently send construction workers to the hospital and render them unable to work – sometimes permanently.
Steps You Should Take After a Construction Accident
Getting injured on the job raises a number of difficult questions. How did this happen? When can I get back to work? How will I support my family?
Accidents on a construction site can happen in the blink of an eye. Though it is difficult to think clearly after being injured, what you do after the accident can have a major impact on your ability to recover compensation.
The most important things to do after being hurt in a construction accident include:
Get Medical Care

Report the Accident to Your Employer

Provide Notice to the North Carolina Industrial Commission

Keep Up with All Medical Appointments and Advice

Speak to a Lawyer
Construction accidents create a number of hardships for workers and their families. You may suffer severe pain and disability after the accident, potentially leaving you unable to work and live the life you had before the accident. Workers' compensation covers some of your expenses and losses, but it is not uncommon for workers to struggle to get the benefits they deserve. In addition, you may be entitled to more than what workers' comp can offer.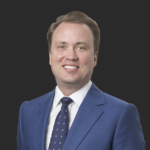 The Whitley Law Firm is a family affair—in all the ways that matter. Partner Ben Whitley works with his father and brother to create a formidable force when representing clients. After all, helping injured individuals—people who have the deck stacked against them when fighting corporations—is why the Whitleys got into the business in the first place.