As thoughts turn to summer vacation and North Carolina road trips, it's essential to take a moment to think about how to stay safe while driving, especially when traveling around large trucks.
The National Highway Traffic Safety Administration (NHTSA) recently released statistics that estimate fatal crashes in 2021 grew by more than 10% compared to the previous year. Fatal traffic accidents involving large transport trucks increased by 13%. Nearly 43,000 people died in motor vehicle crashes last year. This is the highest number of people to die on the roads since 2005. In North Carolina, there were more than 1,620 fatal accidents in 2021, an increase of almost 6%.
Every time you get behind the wheel of a vehicle, know that there is a risk of being in a crash, and if it happens to be with a large truck, the consequences can be deadly.
North Carolina Truck Accident Causes and Injuries
Understanding the possible causes of North Carolina truck accidents can help lessen your chances of being involved in an accident with a semi-truck. The most common cause is driver error. Driver error includes driver fatigue, carelessness, distracted driving, intoxication, speeding and driving aggressively. Other causes of truck crashes include poor maintenance of the truck, failure in truck equipment like parts, unbalanced cargo loads, and brakes that do not function properly. If you have been involved in a North Carolina truck crash, one of these causes is potentially to blame.
A collision involving tractor trailers and passenger vehicles can be devastating. Due to the truck's size compared to a car or SUV, these types of accidents can cause severe injuries to those in the passenger vehicle and extensive damage to the car. Injuries like traumatic brain injuries, whiplash, and injury to the neck and spinal column are possible. Broken bones, lacerations, and other injuries to the face and head are also likely. As reported each year, accidents between vehicles and large trucks can even be fatal. 
Tips for Safe Driving Around Large Trucks
When out on the roads of North Carolina, there are some easy ways to reduce the risk of being in a fatal accident with a large tractor trailer. When driving on highways and through the cities and towns, know that all large trucks have blind spots where they cannot see you. If you can't see the driver's face in the truck's side mirror, they can't see you and don't know you are there.
Transport trucks full of heavy loads can take much longer to stop. It is estimated that full trucks may take the length of up to two football fields to stop safely. When changing lanes in front of trucks, keep in mind that the stopping and slowing of trucks behind you take extra space on the road compared to your car or SUV.
When you are near trucks that are turning, give them plenty of space and time to navigate the turns. Like stopping a semi-truck, turning a large truck takes additional time and space to perform. Pay close attention when trucks are making right turns as they may move left, possibly into your lane, to create enough turning space.
As a passenger vehicle, being patient and providing time and space to truck drivers will reduce the risk to you and your loved ones. Don't forget to stay focused on the road and buckle up.
Hiring an Experienced North Carolina Truck Accident Attorney
If you or a loved one has experienced a crash involving a large semi-truck, hiring a knowledgeable Raleigh truck accident attorney is a good starting point on your road to recovery. You have legal channels to explore, and truck crash cases can be complex and require a lawyer who understands North Carolina truck accident litigation. 
After a crash with a large truck, you'll need to deal with vehicle repair costs, medical expenses, possible loss of employment and wages due to severe injuries. If the truck collision is fatal, a wrongful death lawsuit may be necessary. Choosing an expert in North Carolina truck accident claims can ensure that justice and accountability may prevail. 
The skilled Raleigh truck accident lawyers at The Whitley Law Firm are here to help guide you through the legal aftermath of a semi-truck accident. We have experience negotiating with trucking company insurers and pursuing truck accident claims through trial. For more information or a free case evaluation, contact us online or call (800) 785-5000.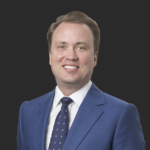 The Whitley Law Firm is a family affair—in all the ways that matter. Partner Ben Whitley works with his father and brother to create a formidable force when representing clients. After all, helping injured individuals—people who have the deck stacked against them when fighting corporations—is why the Whitleys got into the business in the first place.