Contributory negligence must be brought to an end. At the Whitley Law Firm, we have seen far too many injured individuals who are blocked from receiving any amount of compensation because minor errors on their part contributed to the accident. Such an outcome is devastating for victims and their families, who are left to deal with the aftermath of serious and even catastrophic injuries with insufficient financial resources and without legal recourse.
As attorneys, we believe fundamentally in fairness. Contributory negligence is not fair to people harmed by the careless and even malicious conduct of others.
We encourage all residents and voters in North Carolina to contact our state's lawmakers and call for them to pass the Victims' Fair Treatment Act. The bill is currently referred to the Committee on Rules and Operations of the Senate.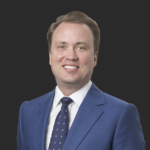 The Whitley Law Firm is a family affair—in all the ways that matter. Partner Ben Whitley works with his father and brother to create a formidable force when representing clients. After all, helping injured individuals—people who have the deck stacked against them when fighting corporations—is why the Whitleys got into the business in the first place.