Instead of totally barring recovery of damages for even a scintilla of fault on the part of the victim, the Victims' Fair Treatment Act would allow plaintiffs to recover compensation that is reduced according to their level of fault. According to the text of the bill (SB-477), claimants can recover damages in proportion to their responsibility as long as the claimant's percentage of fault does not exceed the combined share of fault held by all liable parties. In other words, plaintiffs may be awarded compensation provided they are 50 percent or less responsible for the accident.
Although the threshold of fault varies, 46 states have already implemented this standard. Personal injury victims in North Carolina deserve the opportunity for fair compensation when someone else has the lion's share of the responsibility for their economic losses, pain and suffering, etc.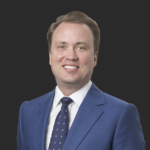 The Whitley Law Firm is a family affair—in all the ways that matter. Partner Ben Whitley works with his father and brother to create a formidable force when representing clients. After all, helping injured individuals—people who have the deck stacked against them when fighting corporations—is why the Whitleys got into the business in the first place.