Hundreds of thousands of veterans have filed suit against 3M for defects associated with the company's Combat Arms Earplugs, Version 2 (CAEv2). The claims assert that 3M concealed a defect in the CAEv2 that made the earplugs dislodge from the user's ear canal, providing ineffective hearing protection to military personnel who were exposed to loud sounds such as gunfire and motorized equipment.
The U.S. military made extensive use of the CAEv2. The 3M earplugs were standard issue for servicemembers from 2003 to 2015.
Now, veterans are seeking damages in lawsuits against 3M for hearing damage, permanent hearing loss, and tinnitus. Tinnitus is a condition characterized by a persistent ringing or buzzing noise in the ear.
Due to the high volume of lawsuits against 3M related to defective earplugs and hearing loss among veterans, the claims have been consolidated into cases that will be tried in federal court (a process known as multidistrict litigation, or MDL). In April, the first "bellwether trial" (a representative case in the MDL that the parties use to test their legal strategies and assess the likelihood of a favorable outcome) will be heard in the U.S. District Court for the Northern District of Florida.
The outcome of the initial bellwether trial (as well as subsequent bellwether trials scheduled to go to court in May and June) will have a significant impact on the current and future lawsuits 3M faces from veterans for CAEv2 defects. If 3M reaches a settlement with the plaintiffs or loses at these trials, veterans who suffered hearing loss may be entitled to significant compensation.
More than 200,000 claims have been filed against 3M for issues associated with these earplugs. According to Bloomberg Law, this makes 3M defective earplug litigation the largest MDL in history.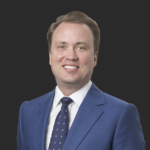 The Whitley Law Firm is a family affair—in all the ways that matter. Partner Ben Whitley works with his father and brother to create a formidable force when representing clients. After all, helping injured individuals—people who have the deck stacked against them when fighting corporations—is why the Whitleys got into the business in the first place.