Dog bites can be serious injuries. And yet, a number of people simply seek treatment for the injury and then try to get on with their lives. Many dog bite victims are unaware that they may have a right to compensation.
Although you may be entitled to recovery of damages related to a dog bite – including medical expenses, lost wages, pain and suffering, and more – it is important to seek legal counsel as soon as possible after the attack. An experienced dog bite lawyer can assess your case and advise you of your options for pursuing the compensation you deserve.
Why Do I Need a Dog Bite Lawyer?
You may think that your dog bite claim is straightforward. Someone else's dog bit you, and the owner is responsible, right?
Even if this summary of events is technically correct, the unfortunate reality is that recovering fair compensation is usually not so simple. To achieve a favorable outcome in your case, it is often necessary to work with a knowledgeable dog bite lawyer.
Some of the main reasons to hire an attorney after a dog attack include:
1. Establishing Liability

2. Assessing Your Injuries

3. Calculating Damages

4. Pursuing Compensation
The settlement in your dog bite claim should fairly compensate you for your losses. Though it may not cover every dollar of damages you sustain, the offer will ideally help you recoup the majority of your losses.
If the insurance company refuses to negotiate or won't budge on an unfair offer, your lawyer may need to present your case at trial. Whether in settlement negotiations or in court, it is imperative to have experienced legal counsel acting on your behalf.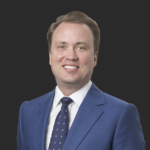 The Whitley Law Firm is a family affair—in all the ways that matter. Partner Ben Whitley works with his father and brother to create a formidable force when representing clients. After all, helping injured individuals—people who have the deck stacked against them when fighting corporations—is why the Whitleys got into the business in the first place.