Multiple lawsuits have been filed against the pharmaceutical producer Gilead Sciences, alleging that the company did not inform consumers of potential risks or side effects of their HIV medication, tenofovir disoproxil fumarate (TDF). The nationwide lawsuits also claim that the company did not advise consumers that there was a safer alternative to TDF available, known as tenofovir alafenamide fumarate (TAF).
TDF-based HIV treatment was approved by the Food and Drug Administration (FDA) in 2001 and was meant to work in tandem with another HIV treatment option to prevent the virus from multiplying, essentially allowing a person's immune system to control the infection better. The FDA then approved TAF-based HIV treatment in 2015 with a lower dose—and decreased side effects— from the previously-approved TDF treatment.
However, some individuals who took TDF medications to treat HIV, such as Truvada, Viread, Atripla, Complera, and Stribild, claimed they suffered numerous injuries, such as loss of bone density or kidney disease, due to the medication. Furthermore, these claims against the company say that Gilead stalled research and production of TAF-based drugs Odefsey, Descovy, and Genvoya so that they could release the drug after their patent on TDF expired.
Side Effects of TDF Drugs
TDF has been linked to the following kidney and bone injuries:
Acute kidney injury
Chronic kidney disease
Renal failure
Osteoporosis
Bone fractures
Why is Gilead Being Sued?
Gilead gambled with the health of people who are HIV-positive and those using the class of drugs for PREP. Gilead ensured TDF was the only option available to patients and, instead of actively improving the lives of its consumers, it exploited them.
If you or a loved one has taken TDF-based HIV treatment or for PREP and has experienced bone density loss, kidney disease, or another complication, contact me for a free and confidential consultation. My team understands the complexities that come with pursuing legal action against large pharmaceutical companies like Gilead Sciences, and we work tirelessly to establish a claim requesting full and fair compensation for your losses.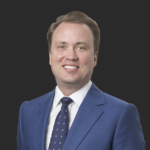 The Whitley Law Firm is a family affair—in all the ways that matter. Partner Ben Whitley works with his father and brother to create a formidable force when representing clients. After all, helping injured individuals—people who have the deck stacked against them when fighting corporations—is why the Whitleys got into the business in the first place.