Johnson & Johnson is recalling five Neutrogena and Aveeno aerosol sunscreens after a sample tested positive for a cancer-causing chemical, benzene. According to the recall published by Johnson & Johnson, the sunscreen products impacted are:
NEUTROGENA® Beach Defense® aerosol sunscreen
NEUTROGENA® Cool Dry Sport aerosol sunscreen
NEUTROGENA® Invisible Daily™ defense aerosol sunscreen
NEUTROGENA® Ultra Sheer® aerosol sunscreen
AVEENO® Protect + Refresh aerosol sunscreen
Consumers should be able to trust that the sunscreen they purchase by Johnson & Johnson will protect them and not put them at risk of developing cancer. The purpose of sunscreen is to protect our skin and reduce the risk of developing cancer. Johnson & Johnson has put consumers at risk once again by selling a product containing a cancer-causing chemical.
What Is Benzene?
Benzene is a chemical produced naturally and by human activity during the production process. The chemical can be produced naturally from volcanoes and forest fires. People are often exposed to low levels of benzene from gasoline, smoke from some tobacco products, and household cleaners.
Long and frequent exposure to benzene can be deadly to humans. The chemical can cause cells to mutate and increase the risk of developing types of blood cancer, like leukemia and non-Hodgkin lymphoma. For contaminated Jonson & Johnson aerosol sunscreen, this exposure can occur through absorption through the skin.
Compensation for Benzene in Sunscreens
The Whitley Law Firm is investigating cancer cases linked to sunscreens with unsafe levels of benzene. If you or a loved one used a contaminated sunscreen and developed cancer (such as leukemia or non-Hodgkin lymphoma), our product liability lawyers can help.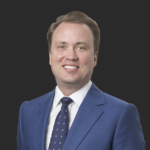 The Whitley Law Firm is a family affair—in all the ways that matter. Partner Ben Whitley works with his father and brother to create a formidable force when representing clients. After all, helping injured individuals—people who have the deck stacked against them when fighting corporations—is why the Whitleys got into the business in the first place.