Every day, pharmaceutical companies produce new drugs to treat medical problems, but despite FDA approval, these drugs are not always safe. After using Elmiron, which is the only drug that the FDA has approved to treat a painful bladder condition called interstitial cystitis, patients increasingly have developed maculopathy, which affects their vision.
Researchers have found that some patients who have taken Elmiron experience pigmentary maculopathy, which impacts the macula, or the central part of the retina.
Pigmentary maculopathy can have devastating effects on the individuals who have developed the condition after taking Elmiron. Individuals may no longer be able to work and engage in activities that they enjoyed, such as reading or sports activities. This condition also may cause pain in some cases, which can contribute to a loss of quality of life. Other consequences include:
Retinal Maculopathy
Blurred Vision
Blindness (unilateral or bilateral)
Vision Loss/Vision Impairment
Visual disturbances
You trust the medicine that your doctors prescribe to heal or alleviate the symptoms of various medical conditions. However, you do not expect for that medicine to cause you new medical problems.  If you or a loved one has suffered these debilitating side effects from taking Elmiron, you may wish to contact a lawyer to evaluate any potential claims you may have.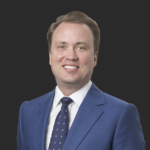 The Whitley Law Firm is a family affair—in all the ways that matter. Partner Ben Whitley works with his father and brother to create a formidable force when representing clients. After all, helping injured individuals—people who have the deck stacked against them when fighting corporations—is why the Whitleys got into the business in the first place.