Implanted as early as 2009, London-based Smith & Nephew's BHR R3 acetabular metal liners, part of a ball and socket system, have been used in hip resurfacing surgery in the United States and more than 90 other countries.
Some 4,000 people have this brand of metal-on-metal hip system, and unfortunately, there have been a high number of reports of pain and injury from the failing device, along with the revision surgery required to fix the defective implant.
Smith & Nephew recalled the Birmingham Hip Resurfacing metal liner five years after its initial release, when the device began to erode, causing metal particles to gravitate into patients' blood stream and surrounding tissues. Similar to the dangers with the DePuy ASR device, BHR injuries include tissue and bone death, loosening of the hip joint and dangerous metallosis from metal particles moving through the body.
If you or someone you know has had the Birmingham Hip Resurfacing System made by Smith & Nephew fail, join the cause for defective device justice. It's time to hold these manufacturers of faulty devices accountable.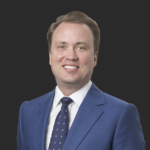 The Whitley Law Firm is a family affair—in all the ways that matter. Partner Ben Whitley works with his father and brother to create a formidable force when representing clients. After all, helping injured individuals—people who have the deck stacked against them when fighting corporations—is why the Whitleys got into the business in the first place.