A premises liability pool accident would occur when someone is injured at a swimming pool or swimming facility. There are local ordinances and rules that govern the operation of swimming pools as well as the common laws regarding premises liability cases.
Property Involved in Pool Accidents
A person can be injured at a private home where the individual's homeowner's policy comes into play. It could be a private pool or swim club where the person is injured, leading to detailed discussions and analysis of whether the insurance policies would apply to an individual and their status as a visitor or member of the pool.
If it is a public pool, there will be a large liability insurance policy that would cover compensable injuries. There may be medical payments coverage on the policies, and that is basically no-fault insurance that is available and can be a couple of thousand dollars to help with medical bills, even if the facility or the homeowner did not necessarily do anything wrong.
Common Pool Accident Injuries
If it is a slip on a wet surface, someone could suffer a broken bone, scrapes on the knees and elbows. The more serious injuries typically occur when someone dives into shallow water and strikes their head on the bottom of the pool.
If the water that was dropped on the surface of a swimming pool and someone slips and falls on it, but the water had not been there long enough for the owner to know about it, that is an accident and there is probably not going to be a case. However, if there is a lingering defect in the way that water collects and there is always standing water and people often slip and fall that may be a responsibility case against the owner if the owner knows about it and does not correct it.
It all comes down to what the owner knew or should have known. If it is something that just happened and they did not have a chance to correct it, that is probably not going to be a case. If it was ongoing and they knew about it being potentially dangerous, then that may be an assignment of responsibility against them.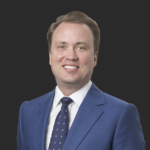 The Whitley Law Firm is a family affair—in all the ways that matter. Partner Ben Whitley works with his father and brother to create a formidable force when representing clients. After all, helping injured individuals—people who have the deck stacked against them when fighting corporations—is why the Whitleys got into the business in the first place.