As we all do our part to minimize the spread of COVID-19, most people are spending more time online. It is important to be aware of precautions we can all take to protect ourselves.
Be Aware of Malware
Malware, or malicious software, can be used to steal data, bypass controls, or cause harm to the computer. Install an antivirus software on your device, only download from reputable sites, and don't click on links from email addresses you don't recognize.
Scammers can generate fake emails using a reputable company's name and logo.
A good way to determine the legitimacy of an email is to make sure the domain, or the website after the @ symbol (e.g. support@apple.com) matches the company's real website. When in doubt, contact the company directly, especially if they are asking for payment or other sensitive information.
Lock Down on Your Privacy Settings
Social media allows us to stay connected while we Shelter In Place, but predators can gather more information than you intend to share. For instance, a stranger can find out your kids' or pets' names to guess your passwords. Adjust our privacy settings and be mindful of oversharing. While you may think that you have nothing to hide, predators can use seemingly innocent information to steal your identity or engage in malicious behavior.
Shop Responsibly
Online retailers have made shopping even more convenient. Before you hit the "Place Order" button, ensure that the business you are purchasing from is reputable. Check for the website's security by making sure that the address starts with https:// — the "s" stands for secure — and that there is a small lock icon in the URL field. Use credit cards or reputable payment sites like PayPal whenever possible. These methods have protocols in place to dispute illegitimate transactions.
Media Literacy and Fake News
The COVID-19 crisis has affected everyone around the world, and these uncertain times can be frightening. It is also an opportunity for internet trolls or illegitimate news sites to facilitate fear mongering, or the action of deliberately arousing public fear or alarm about a particular issue. Be wary of spreading panic and fake news by using fact-checking websites like Snopes to make sure the information you are reading is accurate.
The Internet connects us and provides incredible resources, but it is important to be wary of the dangers it may impose. By getting in the habit of following Internet safety practices, you can protect yourself, your identity and information, and your devices from potential cyber attacks.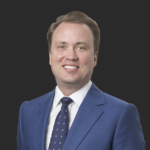 The Whitley Law Firm is a family affair—in all the ways that matter. Partner Ben Whitley works with his father and brother to create a formidable force when representing clients. After all, helping injured individuals—people who have the deck stacked against them when fighting corporations—is why the Whitleys got into the business in the first place.