It's been a long and challenging road for military service members and their families affected by contaminated water while working and living at Camp Lejeune from the 1950s to the 1980s. Decades later, those who lived or worked on the military base are dealing with the toxic effects without any possible legal options to help compensate for their injuries and illnesses. However, recently passed legislation could provide a path towards seeing justice served. 
In 1982 the Marine Corps discovered that Camp Lejeune's water was contaminated with toxic chemical compounds such as trichloroethylene (TCE), benzene, perchloroethylene (PCE), vinyl chloride, and others. As many as one million military service members, their families, and civilian employees on the U.S. Marine Corps base in Jacksonville, North Carolina, may have been exposed to the contaminated water from the 1950s through February 1985.
Those who worked and lived at Camp Lejeune during the water contamination have since been diagnosed with serious illnesses, including various cancers, Parkinson's disease, female infertility, and more. Tragically, the toxic exposure to pregnant women also led to miscarriages, birth defects, higher rates of childhood cancer, as well as young children dying due to the chemicals found in the water at Camp Lejeune.
Veterans suffering from the toxic effects and families of those who have died due to the contamination are currently unable to pursue legal action, but the Camp Lejeune Justice Act may change that.
What Is the Camp Lejeune Justice Act?
The Camp Lejeune Justice Act will allow certain individuals to sue and recover damages for harm from exposure to contaminated water at Camp Lejeune between August 1, 1953, and December 31, 1987. The bill prohibits the U.S. government from asserting specified immunity from litigation in response to such lawsuits. It also prohibits an individual who brings such action from bringing a separate tort action against the United States based on the same harm.
It appears that lawmakers on both sides of the aisle want individuals and families affected by the water contamination to have their day in court. The Camp Lejeune Justice Act was passed in the House of Representatives in March 2022. It's now up to the U.S. Senate to approve before it can be signed into law. If it becomes law, veterans and others exposed to contaminated water at Camp Lejeune will be able to file personal injury and wrongful death lawsuits due to the toxic exposure. 
The Camp Lejeune Justice Act would override a North Carolina law known as the "statute of repose." The North Carolina law makes it impossible for victims of water contamination at Camp Lejeune to file civil lawsuits for diseases connected to toxic exposure on the base.
While other legislation has been enacted over the years to help the Camp Lejeune water contamination victims, more needs to be done. For example, the Janey Ensminger Act of 2019 helped service members and their families to apply for benefits through the U.S. Department of Veteran Affairs (VA) for healthcare related to contaminated water exposure. However, many other non-military victims were not included in receiving benefits. Current legislation doesn't consider compensation for medical treatments for those not covered by the VA or for lost wages and physical and emotional trauma. It's also been reported that veterans' claims for disability and medical services due to their Camp Lejeune water contamination through the VA are being denied.
Do I Have a Camp Lejeune Water Contamination Case?
If you or a family member lived or worked at Camp Lejeune for at least 30 days between 1953 to 1987 and were later diagnosed with cancer or another illness linked to toxic exposure at the base, you may be eligible for compensation.
The various health conditions and cancers that have been associated with the Camp Lejeune water contamination include kidney, liver, bladder, brain, lung, thyroid, and esophageal cancer, Non-Hodkin's lymphoma, multiple myeloma, leukemia, Parkinson's disease, nephrotoxicity, scleroderma, aplastic anemia, Myelodysplastic syndromes (MDS), Hepatic steatosis cardiac defects and neurobehavioral disorders.
How a North Carolina Toxic Exposure Lawyer Can Help
If you are unsure if you or someone you know would qualify to file a claim under the act, it's best to contact an experienced Camp Lejeune water contamination lawyer well-versed in the complex rules and procedures that will apply to your lawsuit. A lawyer can also help determine damages suffered as a result of the toxic exposure. 
Even if you received VA health and disability benefits for Camp Lejeune water contamination injuries or illnesses, you still could be eligible to file a claim. Besides medical expenses, which the VA could already be handling, by filing a civil lawsuit, you may be entitled to compensation for lost wages, loss of earning capacity, out-of-pocket expenses, pain and suffering emotional distress, and more. A law firm knowledgeable in the Camp Lejeune water contamination history can walk you through the process and determine the best course of legal action. 
Without this type of legislation, no one is held accountable for anyone who died or suffered from health problems due to the toxic exposure. The Camp Lejeune Justice Act is currently the only hope victims have to see their day in court. 
The North Carolina toxic contamination attorneys at the Whitley Law Firm are closely monitoring federal legislation that will enable those impacted by water contamination at Camp Lejeune to pursue compensation. Please call the Whitley Law Firm at (919) 785-5000 or visit us online for more information or a free case review. Our lawyers serve clients throughout North Carolina and nationwide from offices in Raleigh, Kinston, and New Bern.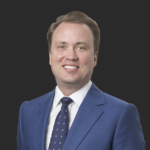 The Whitley Law Firm is a family affair—in all the ways that matter. Partner Ben Whitley works with his father and brother to create a formidable force when representing clients. After all, helping injured individuals—people who have the deck stacked against them when fighting corporations—is why the Whitleys got into the business in the first place.